We have a wide variety of papers on offer here at Metro Imaging from Digital C-Type, Fine Art Giclée or Genuine Black & White…
Our C-Type papers are perfect for exhibition printing and the ideal 'all rounder' paper type. All our prints are produced on laser printers, giving optimum results for your images for colour accuracy, light fastness and archival quality. Our digital c-type papers range from classic photographic finishes such as matt and gloss to speciality papers like Velvet, Metallic, Duratran and Supergloss.
Matt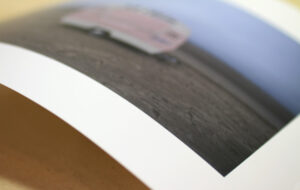 Velvet
Gloss
Supergloss / Fujiflex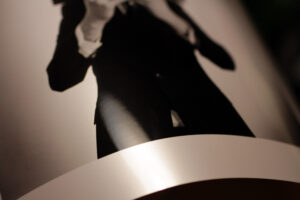 Metallic
Ranging from Canson and Somerset to Hahnemühle papers, our Giclée papers create the perfect finish to any fine art print. These smooth and textured papers give warmth to colour prints and tonal depth to black and white prints.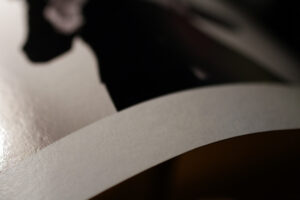 Baryta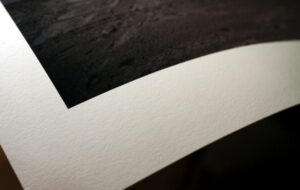 Photorag
German Etching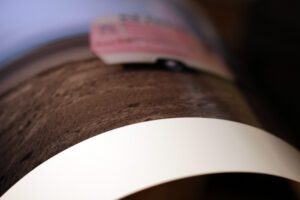 Canson Gloss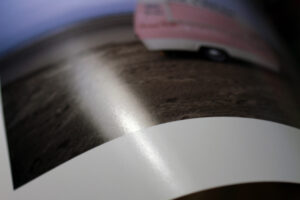 Canson Photosatin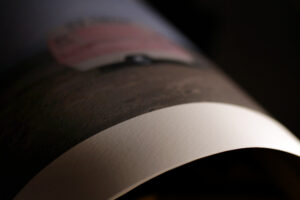 Somerset Photosatin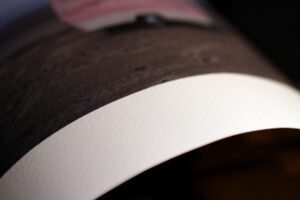 Somerset Enhanced
Vinyl
Metro is the only lab in the UK where you can order true black and white prints. If you want a colour cast free, genuine black and white print then our fibre based or resin coated paper is for you.
Fibre-based
Resin-coated
Sell your photo and art prints online without the hassle…
If you want to sell your images online, safe in the knowledge that your work is being produced to the best possible standard, by a professional and renown print lab, then our service is for you.
Our hassle free and fully customisable web shop allows your clients to buy your prints straight from you, with no other branding other than your own and no competing with other sellers.
Selling photo and art prints online through your website has never been easier
It's simple to set up and allows you to  provide your customers with a set of images available for order direct from Metro Imaging. You can set the sizes, prices, paper types and finishes and we will take of the rest; Take a look at an example from Simon Harrison here.
How it Works
We can guide you through the installation process on your website, match the font and colour themes you use and show you how to add images and set prices.
Behind the scenes, we will take payment for you, your high-resolution file is retrieved from our server; your print is produced, checked, packed, labelled and posted without you lifting a finger! and of course offer after sales care for your clients.
For more details please email us or give us a call on 0207 865 0000
Which photo paper type?
C-type photographic prints
Our C Type papers are perfect for exhibition printing and the ideal 'all rounder' paper type. All Metroprints are produced on laser printers, giving optimum results for your images for colour accuracy, light fastness and archival quality. You can read more about C Type prints here.
Giclée/Inkjet prints
Ranging from German etching to Hahnemühle papers, our Giclée papers create the perfect finish to any fine art print. These textured papers give warmth to colour prints and tonal depth to black and white prints. Read more about the Giclée printing process.
Black and white photographic prints
Metro is the only lab in the UK where you can order true black and white prints. If you want a colour cast free, genuine black and white print then our resin coated paper is for you. Read more about black and white prints.
| FEATURE | C TYPE PAPERS | GICLÉE/INKJET PAPERS | BLACK AND WHITE PAPERS |
| --- | --- | --- | --- |
| GOOD ALL ROUNDER | ✓ | | |
| GOOD FOR WARM TONES | ✓ | ✓ | |
| GOOD FOR MUTED BLACKS | ✓ | ✓ | ✓ |
| GOOD FOR ILLUSTRATION PRINTS | | ✓ | |
| GOOD FOR BLACK AND WHITE PHOTOGRAPHY | | ✓ | ✓ |
| TENDENCY TO DAMAGE | | ✓ | |
| CAN BE MOUNTED | ✓ | ✓ | ✓ |
| CAN BE FRAMED | ✓ | ✓ | ✓ |
| CAN BE SEALED | ✓ | | ✓ |
Still unsure? Why not give us a call so we can go over your options or why not order a sample pack so you can see all our paper types?
Photographic mounting describes a process of using adhesive to fix a photo print to a solid rigid material, known as a substrate. The type of photographic mounting we use at Metroprint uses large rollers to seal photographic prints to a substrate, as opposed to other warm techniques, such as heat mounting. Although photo mounting to card was common for framing photographs for some hundred years, other modern photographic materials such as foamboard, foamex and Aluminium have entered the photographic exhibition market from places like sign-making and museum exhibitions as photographers search for new and innovative methods of displaying images without a frame.
Photographic materials such as MDF and foamboard may be favoured for their durability, but would not be considered archival as they contain chemicals which will eventually colour or even disintegrate photographic paper. Where the archival longevity of a photo print is paramount, photo framing is the only truly archival technique of presenting a photograph, but materials such as Aluminium or dibond may be used where a frame is not desired for aesthetic reasons or those of weight. To help you decide which photo material to use we have prepared a chart below that outlines the relative benefits of each substrate.
| | | | | |
| --- | --- | --- | --- | --- |
| Substrate | Weight | Rigidity | Durability | Archival? |
| Card | Ultra-light | Poor | Poor | Yes |
| Foamex | Light | Poor | Good | No |
| Foamboard | Ultra-light | OK | Poor | No |
| MDF | Heavy | Excellent | Excellent | No |
| Aluminium | Medium Light | Good | Excellent | Yes |
| Dibond | Light | Excellent | Excellent | Yes |
Image resolution for printing is the fineness of detail you can see in an image. It is measured in pixels per inch (ppi), or dots per inch (dpi)The more pixels per inch, the greater the resolution. You can think of this as similar to thread count in cotton sheets, or knots in handmade carpets: the higher the number per inch, the better the quality.
When you come to print, the pixels (ppi) are translated into dots (dpi). The image size of a file is a measure of the number of pixels along an image's width and height. This is called the pixel dimensions and is measured in MBs. The document size of an image determines how large or small our image is going to print based on the image resolution.
As you change the resolution of a file, its physical dimensions change, and vice versa. Imagine the file as a flexible ball of data: rolled up tight there is a high resolution (pixel density) but low (linear) size. Rolled out flat, the resolution (density of pixels) is lower but the (linear) size has increased. It's just like pastry!
Resizing is changing the size the image will print without changing the number of pixels in the image. Resampling changes the number of pixels in the image. Photoshop resamples images using interpolation methods to assign colour values to any new pixels based on the colour values of existing pixels.
You can read more about the different methods here. Information about how to use these elements in creating the best quality file for printing can be found in Using Photoshop to Resize and Resample. Understanding these basic terms will help you create better files, and in turn, better prints. To find out what resolution your file should be before printing, always use our 'Technical Help Calculator'.
The Océ Lightjet 500XL is probably one of the most amazing photographic printers in the world. At Metroprint we have one of ten Lightjet 500XLs in the world so all our C Types over 48" wide are printed on this machine. Until we netted ours, you had to go to Dusseldorf to find another one available for photographers. We decided it was time to change all that and now prints measuring ten by six feet are within reach of any photographer in the UK.
It works by instead of copying the image, the lasers write the image onto photographic paper using an internal 270 degree drum. The paper is held still in a cylinder while the lasers get to work. Laser light is reflected by a spinning mirror moving along the axis of the cylinder onto the surface of the media. 'Uniform spot size and shape' means that even the edges and corners of an image are as razor sharp as the centre. This uniformity is better than any other optical printing technique.
This technology results in better image sharpness, uniform density and colour and the highest geometric accuracy over the whole print. As you can probably imagine, this printer needs special treatment, so our large format Digital C Types are processed slightly differently to other colour photographic prints. See here for more details on large format printing.
Colour management is simply the methods generally used to control the colour accuracy of files and photo prints. At Metroprint we follow all four steps outlined below and one very important further step: all our printers and processors are calibrated every time we load new photo paper.
Colour management for photo prints consist of five simple steps:
1. Controlling light in your room
2. Calibrating your monitor
3. Using Adobe's Colour Workspace
4. Previewing your file with a softproof profile before going to print
5. View your final print in daylight conditions
To achieve maximum accuracy you should follow all four steps. The first three are all set-up, so only need to be undertaken once. The last should be used whenever you go to print if you want to be as absolutely close as possible to the lab situation.
1. A brightly lit room, a tilted screen, or just an old screen: these simple factors play havoc with predicting the final colour of your print. You should replace your monitor about every 4 years as the colour accuracy does diminish over time. We recommend CRT or LCD monitor types and bear in mind that laptops are very difficult to work with due to the changing angle of the screen. In terms of monitors: we prefer NEC, Eizo, Mac or Lacie.
2. New monitors are generally more accurate than old ones but they leave the factory with default settings that might need a tweak. Follow our simple instructions to mirror your monitor settings on your Mac or PC and you will be closer to a professional in-lab situation, giving you greater accuracy for the next two steps.
3. Photoshop uses colour 'workspaces' to reduce the amount of shifting taking place when a file is transferred from one format to another. You probably will have noticed the software asking if you would like to convert certain files to the default workspace? Whether or not you have set it up, you will be working in a colour workspace if you are using Photoshop. Like most printers, Metro work in the Adobe 98 colour workspace and using our simple set-up instructions you can have greater control over the colour of your files at the printing stage.
4. All printers use 'profiles': individually made files that calibrate a specific individual printer to one type of paper with one specific set of printer driver settings. Softproofing is a method of looking at what changes the profile will make to translate your file for the specifics of paper and printer. You can toggle between your file and the softproof file to see how colours have changed as a result of the printer profile. By previewing these changes you can make adjustments to your file (increase the saturation of red or green for example) to allow for these changes.
5. If you are producing a large number of prints it can be useful to look at them together in one place to reduce the variation in conditions. A well-lit room in the daytime is probably the most ideal situation.
Lambda and Lightjet are both brands of laser printer companies (Durst and Océ, respectively) that developed innovative digital replacements for traditional darkroom printing. Rather than using a bulb to expose light on photographic paper, these printers use three lasers (red, green and blue) to expose light onto photographic silver halide paper, advancing through the Lambda and in the Lightjet, rolled inside a large drum. The exposed paper is then processed in photographic chemistry to create a perfectly archival, digital but traditional C Type print. Hence the term, 'digital C Type'.
Laser printers such as Lambda and Lightjet are the preferred choice by artists and photographers the world over. Laser systems rely on elaborate combinations of rotating mirrors and lenses that must remain in alignment through use. LED technology uses a Light Emitting Diode print-head as a light source which is 'solid-state' (i.e. fixed) and has no moving parts.
But at Metro Imaging we know that the needs of photographers, particularly for fine art, are quite specific and based more around the quality of the image, rather than the speed or efficiency of the machine. For artists and photographers the key issue is resolution and image quality. Here laser printers win hands down. Compare, for example the Durst Lambda (laser) printer with a commonly used LED printer: the ZBE's Chromira:
| Printer | PPI | DPI equivalent |
| --- | --- | --- |
| ZBE Chromira | 300ppi | 1500 dpi |
| Durst Lambda Laser | 400ppi | 4000dpi |
| Océ Lightjet Laser | 300ppi | 4000dpi |
Metroprint is the online printing, mounting and framing service from Metro Imaging – London's most trusted pro lab, which has been established and used by professionals for over 35 years.
At Metro, we fully understand that all photographers have different needs and requirements.
That's why we've developed services to meet all of those, and more.
Working hand in hand with our clients, we've designed five different service levels for you to pick from – and you don't need to stick to one, each service can be used once or as many times as you like – it's up to you.
Below is a handy chart showing you how we can help you make the perfect print.
INSTAGRAM & KIOSK

(ONLINE)

METROPRINT STANDARD

(ONLINE)

METROPRINT DELUXE

(ONLINE)

METRO IMAGING STANDARD & PREMIER

(IN LAB)

X
COLOUR MANAGED PRINTERS
COLOUR MANAGED PRINTERS
COLOUR MANAGEMENT

X

ADDING BORDERS ONLINE
COLOUR CORRECTION
COLOUR CORRECTION

X

X
ADDING BORDERS ONLINE
ADDING BORDERS

X

X

X
RESIZING AND CROPPING

X

X

X

TEST STRIPS

X

X

X

DIRECTED PRINTING

X

X

X

MASTER FILE ARCHIVING

X

X

X

PROVENANCE CERTIFICATES

X

X

X

IN LAB SERVICE
X
X
X
CREATIVE RETOUCHING
If you are happy to prepare your own files for print, then our online service Metroprint Standard is for you. If you'd like one of expert team to give your images a 'once over', you can pick Metroprint Deluxe.
If you'd prefer to work on a one to one basis, then you can come into the lab and sit down with one of our expert printers and use our In Lab Standard or Premier service.
Just after a few quick prints? Then our Kiosk and Instagram service is ideal.
We've had Lambda printers at Metro Imaging for years and we rely on them to produce not only all our colour digital C Types over 30 inches wide, but also our black and white Lambda prints. The Durst Lambda was one of the first ever laser printers to produce digital C Types. The technology uses a continuous roll to roll single beam, 3-laser (RGB) exposure system which means that you can make prints up to any length, with a width of up to 50 inches. The combination of size, flexibility and image quality has made the Lambda a staple of the best photographic labs across the world.
How does it work? In a similar vein to the Lightjet, digital information is exposed directly onto conventional photographic media. Linear writing speed is superfast: up to 65 cm per minute with a choice of 200 and 400 ppi (equal to an apparent resolution of 4000 dpi) resolutions. The Lambda produces images with the highest possible resolution (68 billion colours!).
The process for creating a black & white Lambda print is very similar to the digital C Type except instead of colour (C Type) paper and chemistry, we use genuine fibre based or resin coated black and white photographic paper and chemistry. At Metro Imaging we call these prints 'black and white Lambda prints' and we are proud to state that the technology for this type of print was developed by Harman in collaboration with our creative director, Steve Macleod.
By adapting a large paper processor in conjunction with the manufacturers, Steve's innovation lead the way for the possibility of producing large resin and fibre based black and white prints on a Lambda printer. Harman adapted their fibre based and resin coated paper for the Lambda and Metro Imaging is one of only a handful of places in the world where you can print digital files onto resin coated paper.
So Metroprint users have all the benefits of those years of R & D by Metro Imaging. The prints have a consistent and neutral image tone (in other words – no colour cast) and the paper offers fine tonal benefits including strong blacks and fine details in the highlights. With 'resin coated' papers, the paper is encapsulated in a plastic envelope and the emulsion stuck on the outside of the resin.
"Why Silver Halide?" read more on Ilford's site here.
We have devolved Fibre based Black & White printing using our Lambda – exclusive to Metro.
Baryta is a special barium sulphate coating that is traditionally applied to a Fibre based photographic paper base prior to coating with the emulsion layers. This paper, also described as 'Fibre based', has been popular as a traditional paper for black and white printing for many decades. Fibre based paper has the photographic emulsion coated directly onto the fibres of the paper so, in processing, chemistry soaks into the paper making it much slower to process, wash and dry. Fibre based papers also react much better than Resin coated papers to toning and other special effects, and are available in a much greater variety of specialty finishes. The technical benefits of the Baryta layer include greater detail and definition, extended tonal range and excellent archival properties.
We recommend Fibre based papers for their archival permanence and for producing the most beautiful fine art and exhibition prints.
Fibre based or Baryta papers for inkjet printing
We also offer Giclée Fibre based prints called 'Baryta prints' produced on our Epson Stylus Pro 11880. Instead of a light sensitive emulsion, the surface of the paper is receptive to pigment ink. Contrasting with more typical 'Giclée' papers, commonly matt in surface texture, these Baryta papers are slightly glossy.
The lovely thing about these new papers is that they bring back Baryta or Fibre based printing for colour images: something that hasn't been around for decades. These new Baryta coated fibre papers have a unique look and feel which have recently become popular for Giclée printing for a revival of that traditional, weighty, fibrous feeling.
A digital C Type is any photographic print that has been exposed using digital technology, rather than traditional analogue (otherwise known as 'darkroom') techniques. In an analogue setting, an enlarger, an optical apparatus similar to a slide projector, projects the image of a negative onto a sheet of photographic paper whilst controlling focus, intensity and duration of light.
With a digital C Type this part of the process is controlled from a computer and the paper is exposed using lasers or LEDs rather than a bulb. The second part of the traditional process is much the same however: the paper is processed in a photographic developer, followed by bleach fix before being washed to remove the processing chemicals.
So a digital C Type is a traditional photographic print, made from a digital file rather than a negative. Many customers think that a 'digital print' has to be a Giclée print but this is not so. A Giclée print is quite different, using no chemistry or light sensitivity. For more information about Giclée printing, see: What is a Giclée print?
Handling a Giclée print is a common question we are asked at Metro as fine art prints are susceptible to damage much more than a C Type print. When it comes to Giclée prints we recommend only using this paper when intending to frame straight away. If are are looking for portfolio prints, or free-hanging prints for an exhibition, we will always recommend using C Type papers as these are much more durable.
All Metroprint Giclées come rolled over 20 x 16 inches and above
Always handle you Giclée print wearing cotton gloves and avoid touching the print itself
If you don't have gloves, make sure you have clean hands and do not touch the ink – even the smallest amount of oil or grease that occurs naturally can damage an inkjet
Always hold the print by it's edges and do not bend the print
We recommend printing Giclées with a border, so you have 'clean' paper to handle, this is useful for larger prints that come rolled.
All Giclées naturally 'curl'. To uncurl a print: Place the print on a flat, clean surface away from direct sunlight and leave the protective tissue over the print. Place a book, or another heavy object on the very ends of the print. After a few hours the print should become flat.
Metroprint Standard
This is our most effective solution for photographers: ideal for those on a budget, students, or who simply want full control of their images. Metroprint standard means you colour correct, size and fully prepare your print for printing. During the ordering process you can set your print size as uploaded, or pick from our 'set size' menu. You can also add borders at this stage if you so wish. We have many how to guides with Photoshop tips and tricks, as well as a step by step guide to ordering to help you every step of the way.
Metroprint Deluxe
We've noticed that some customers still want a professional eye cast over their images, perhaps to fine-tune them here and there – just to give them a little bit of extra TLC.
That's where our Metroprint Deluxe Service comes in; For an additional 50% of the standard Metroprint fees, one of our expert technicians will correct your colours to make sure they're properly neutral and check that the blacks are black, the whites, white. This quick expert judgement could make all the difference to your final print and help to avoid any disappointment.
You can send instructions for specific images with your order or just ask us to look over the whole file, all the other standard Metroprint options apply with the same quick turnaround, it's that simple.