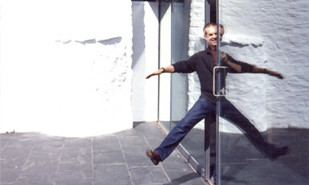 Ben Richardson
Managing Director
ben@metroimaging.co.uk
As the 1970s drew to a close I was all set to make it big in the cutthroat world of toffee apple production when I got the sack. So with my best mate from school I set up Metro. Back then it was just the two of us, Mike doing the Black & White printing and me as the courier (I still love racing my motorcycle). Nowadays my role is to drive the company forward; I'm always looking to take Metro in new directions, making sure we are always experimenting and evolving.
The strength of the Metro brand and what it stands for is very important to me; we are known for quality, service and innovation. However, we couldn't have achieved this without giving everyone at Metro the opportunity to develop themselves and each other both professionally and creatively. Metro may be my baby, but everyone who works here is its uncle or auntie; it is this commitment and passion for the business that has helped us not only set the industry standard, but also maintain our reputation as an industry leader for over 25 years.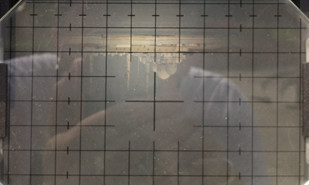 Steve Macleod
Director
0207 014 5202
steve@metroimaging.co.uk
As Creative Director for Metro Imaging in London, I have been at the forefront of photographic imaging for over twenty years, collaborating with a vast network of clients, and developing new and innovative photographic printing practices. In 2004 I was awarded with a fellowship of the RSA for my commitment to the industry.
I keep myself busy by curating; commissioning and lecturing in Photography both in the UK and abroad. I am Associate Professor at AUD in UAE; life member of Frontline Club and a Photovoice Ambassador. When I'm not busy with all that I'm also a practicing artist, represented by Atlas Gallery in London.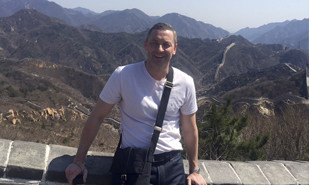 Tony Window
Director
0207 014 5026
tony_window@metroimaging.co.uk
I worked at Ceta in Soho for 22 years before moving to Metro in 2006. I thought a new company: a new challenge! When I'm not here I like keeping fit, especially running.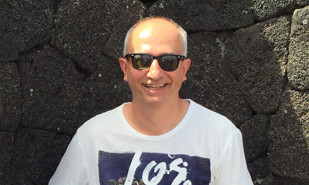 Martyn Gosling
Marketing and IT
0207 014 5116
martyn_gosling@metroimaging.co.uk
I worked in retail and then as a motorcycle courier before I crossed the desk to join Metro in 1986.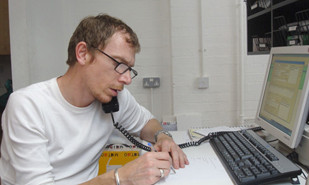 Simon Turner
Production Manager
0207 014 5023
simon_turner@metroimaging.co.uk
I had an interest in photography from a young age. I left school and spent 10 years working up from a junior to being in charge of E6,C41 and B+W processing at Graham Nash Ltd in Stephen Mews, W1. I left there and travelled around the world for 2 years working at Vision Graphics in Sydney, Australia for a while before returning and working as Production Manager at the Wardour Street branch of Joes Basement in the west end. I joined Metro in 2002 after hearing what a progressive company it was through staff already working here.
In my spare time I shoot the occasional job but mainly enjoy relaxing with my family well away from the hustle and bustle of London.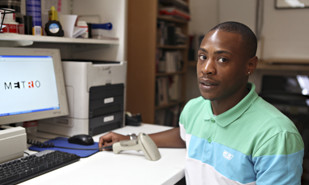 Warren Pryce
Despatch Manager
0207 014 5012
despatch@metroimaging.co.uk
I spent two years studying Business Administration and then completed A Level Law before joining Metro in 2002. I decided on our Despatch Department for its good reputation for professionalism and respect within the courier industry. Once I knew there was a vacancy within Metro's Despatch team I felt it would be the ideal position for me. My young son keeps me busy when I'm not at work, and I also enjoy traveling, the cinema and various contact sports.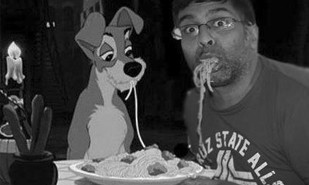 Manish Patel
Senior Printer
manish@metroimaging.co.uk
I have been involved in photography for the past 20 years. I began my career working in photographic darkrooms in the heart of London's West End, familiarising myself with clients and gaining a wealth of experience in all aspects of photography. When working at Metro Imaging I have personally worked with photographers such as Nadav Kander and Edward Burtynsky, creating fine art digital c-types up to 10 ft long. In my own time I love spending time with my three kids.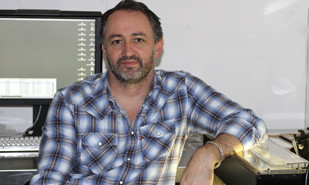 John Waite
Scanner Operator
I had a interest in photography from a young age, and went on to study it at college. I worked at Colorama and Jessops for a few years, and saw a opening at Metro and went for it, that was ten years ago, and I've been here ever since.
I'm grateful to be part of a vibrant and ever evolving company.
I still enjoy photography in my spare time, I also like to take long rides on my motorbike and the occasional..very occasional…visit to the gym.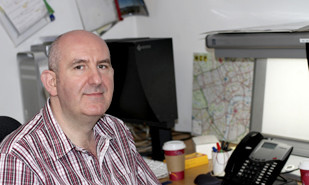 Sean Mulcahy
Lambda Operator
sean_mulcahy@metroimaging.co.uk
I have had a varied life, working in sports photography as an aviation journalist and photographer and also as a lab manager. I still pursue landscape and aviation photography in my spare time. I have worked at Metro since 2005.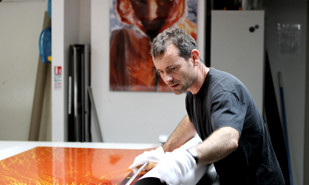 Jason Tasker
Lambda Operator
I've been working in Labs since 1986 when I started as a junior in a small Photographic Studio/Lab in Teddington. I left there to spend nine months traveling around the world. On my return, I began seven years of working for a large Exhibition/Display company in Balham. Principally I was hand printing colour c-types on 50″ and 72″ paper. Some artists who wanted their work printed at a large scale came there, including Juergen Teller and Yinka Shonibare. It was also there, in 1998 that I began working with the Lightjet 5000 and learning Photoshop.
Later I worked in a small Lab in West Kensington predominantly hand printing, I also learned basic drum scanning and inkjet printing. I joined Metro in 2002 and whilst my versatility had me doing other things sometimes, I'm now settled working with the Lambda and Lightjet. It's an amazing job to have, and I feel very lucky to be working here.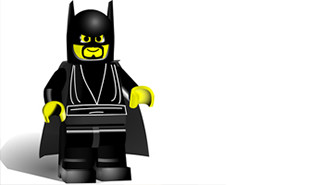 John Cleur
Digital Operator
john_cleur@metroimaging.co.uk
Although I work digitally, I started off as a conventional B&W Printer. Even now it's still more the aesthetic rather than technical aspect of printing digitally that interests me. I prefer to talk in terms of stops and vignettes rather than histograms and curves.
With the development of the digital bromide process it allows me to utilise the skills I've developed in the darkroom with all the benefits of working in a digital medium. It's important to me to be able to interpret and enable the vision of a photographer or artist to become reality – at the end of the day it's what's in the frame that counts.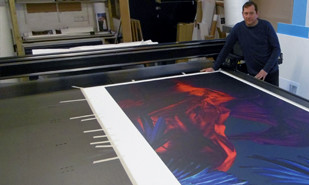 David Hilton
Direct to Media Operator
I started photography at school as an option and I still love it. My dad got me into it, he worked for the Daily Telegraph and urged me to take it up.
I have been processing for thirty years, and worked for Ceta for 26 years. I've been with Metro since 2006.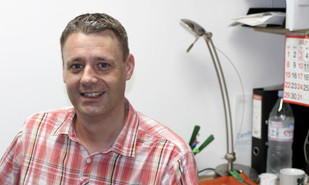 Andy Shimmons
Credit Control Manager
0207 014 5124
andy_shimmons@metroimaging.co.uk
I transferred to Metro from a previous position as Credit Control Manager, as I was keen to be involved with the photographic industry.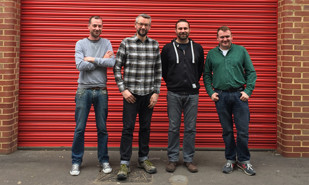 David, Karl & Nick
Metro Framing & Mounting Team
0207 865 0000
enquiries@metroimaging.co.uk
Our finishing department is located on Tinworth Street, and provides an end-to-end solution for hand finished photographic mounting and framing. All Metro Imaging and Metroprint orders are produced by our in-house team to the highest standard and are accredited by The Fine Art Trade Guild.